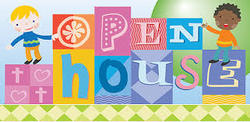 Friday, August 18th, 7:00-8:30. Meet and greet with your teachers and fellowship with families, returning and new.
Meet us at Mt. Prospect Bible Church, 505 W. Golf Road, Mt. Prospect. The Open House will be a wonderful opportunity to meet your teachers and get class information and schedules & meet the C.H.A.N.G.E. families!
Please invite anyone who might be interested in joining our co-op!
The gym will be available for children to play; refreshments and light snacks will be served.
---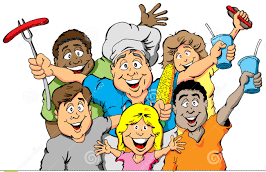 Annual KICK-OFF PICNIC
Saturday, August 26th, 3:00-6:00
(**The time has been changed**)
Our annual picnic will be at
Plum Grove Reservoir, Plum Grove Shelter on the campus of Harper College on
Algonquin Road and Roselle Road in Palatine.
There will be a $15 per family charge**, which can be made via Chase QuickPay or cash/check the day of the picnic.
We will provide: Burgers, Hot dogs, Chips, Water and Cake!
There will also be a little (mini) "Ice-cream parlor"!
This area is filled with a playground/grills/gazebo and a wonderful lake for fishing!!

**Please bring a side dish or dessert to share!** Indicate on the response form below how many will be coming from your family and what you will be bringing.
Chase QuickPay payments can be made to
changeeasthomeschool@gmail.com
We're looking forward to great opportunities to enjoy fellowship together
and begin our 2017/18 school year!
---
Field TripS
Here's a few things to remember about our Field Trips:
1. There is usually one field trip planned per month.
2. All field trip info will be sent via email and updated on the website, so please check periodically.
3. We meet at the field trip site the day of, never at CHANGE / Mt. Prospect Bible Church.
(Make sure you have the address with you.)
4. Payment is expected ASAP in the envelope provided along side the sign up sheets.
(If making a check, please make it out to the name of the person coordinating the trip because she will be taking care of payment, not CHANGE.)
5. If you are in charge of collecting any money, make sure to leave out an envelope with the name of the field trip for people to place their money in it and let them know to make checks out in your name since you will be handling all of the money.

If you already have an idea, the month, and the field trip you'd like to coordinate, use the Contact form below. Let's all pitch in and plan a field trip this year.
---